IMR's Repair Shop Tracking Study Reveals Retailers Getting 40 Percent of Temperature Control Business for Domestic Vehicles from Repair Shops
Auto parts retailers are receiving 40 percent of temperature control product business from independent repair shops according to IMR Inc.'s Repair Shop Tracking Study. WDs are receiving 56.6 percent of the repair shops' business compared to dealers getting only 3.4 percent of the temperature control parts and accessories business.
"In a majority of the product categories, the retailer has been receiving about 34-36 percent of the independent repair shops, while the WD is usually getting over 60 percent of the business," said Bill Thompson, president and CEO of IMR Inc. "However, in regard to temperature control products, retailers have 40 percent of the business from repair shops according to IMR Inc.'s Repair Shop Tracking Study. Whether it is price, availability or quality, retailers seem to be a little more successful when it comes to temperature control parts."
For over 40 years, IMR Inc. has been an industry leader in automotive research and conducts syndicated and proprietary market research studies that focus on automotive parts and services, repair shops, technicians, accessories and vehicle technology trends. To find out how IMR research can help your business, call 800-654-1079, e-mail Info@AutomotiveResearch.com or visit AutomotiveResearch.com.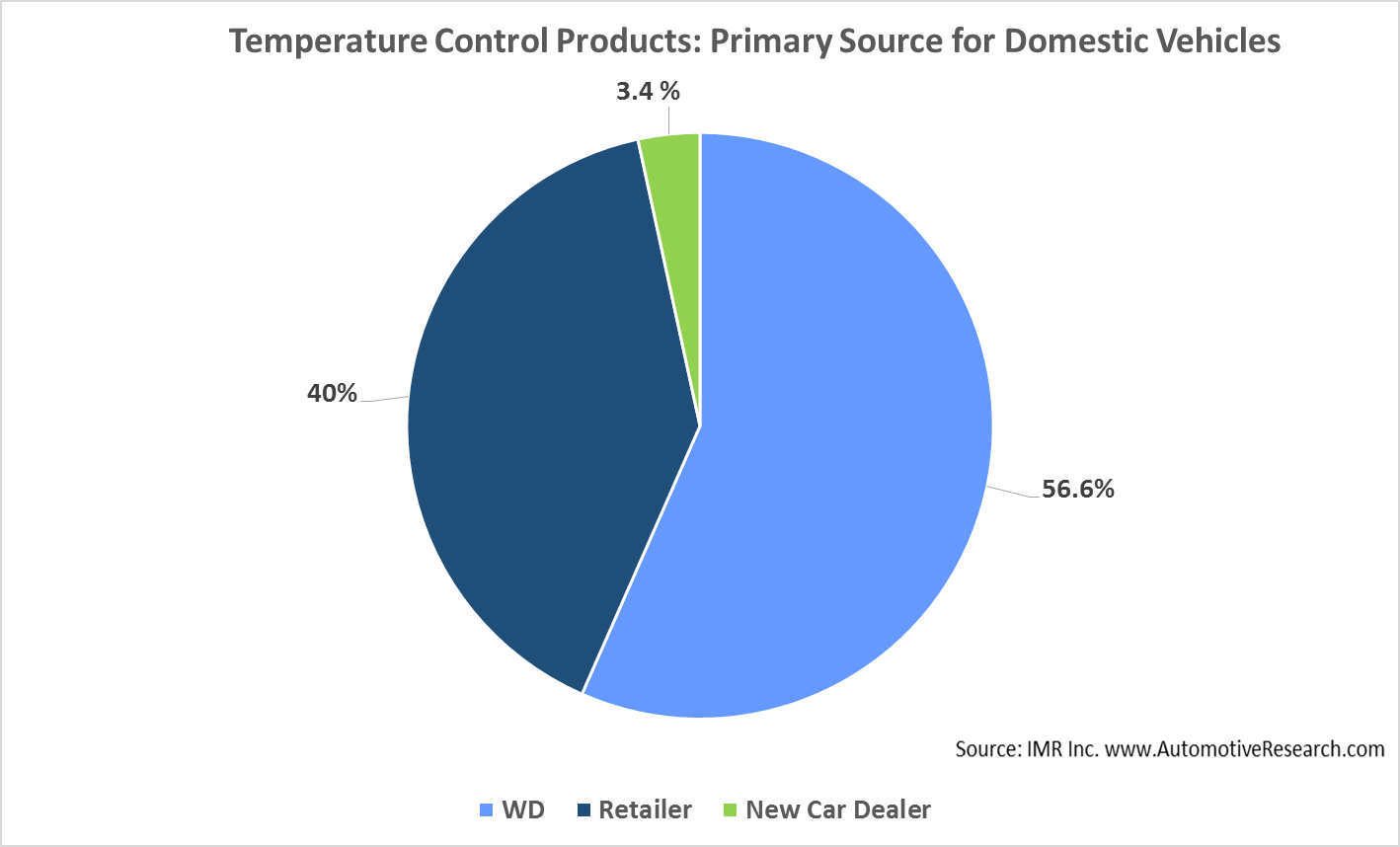 auto repair shops
,
domestic vehicles
,
retail stores
,
Temperature Control Products
,
warehouse distributor