Six Out of 10 Independent Repair Shops Choose WD for Transmission Rebuild Kits for Domestic Vehicles According to IMR Repair Shop Tracking Study
Over 60 percent of independent repair shops call their WD first when it comes to purchasing transmission rebuild kits for domestic vehicles according to IMR Inc.'s Repair Shop Tracking Study. Only 30.9 percent of shops will call a retailer for transmission rebuild kits, while 8.8 percent contact the new car dealer first.
"For domestic vehicles, most independent repair shops call the WD first for transmission rebuild kits as they feel that WDs have the best availability and pricing," said Bill Thompson, president and CEO of IMR Inc. "However, where we see a slight uptick compared to other parts categories is the number of independent repair shops that call the car dealer for transmission rebuild kits, which is almost nine percent according to our Repair Shop Tracking Study. This higher number might be because some shops feel that since this is more complex repair, the dealer might have easier-to-install rebuild kits."
For over 40 years, IMR Inc. has been an industry leader in automotive research and conducts syndicated and proprietary market research studies that focus on automotive parts and services, repair shops, technicians, accessories and vehicle technology trends. To find out how IMR research can help your business, call 800-654-1079, e-mail Info@AutomotiveResearch.com or call 630.572.0240 or visit AutomotiveResearch.com.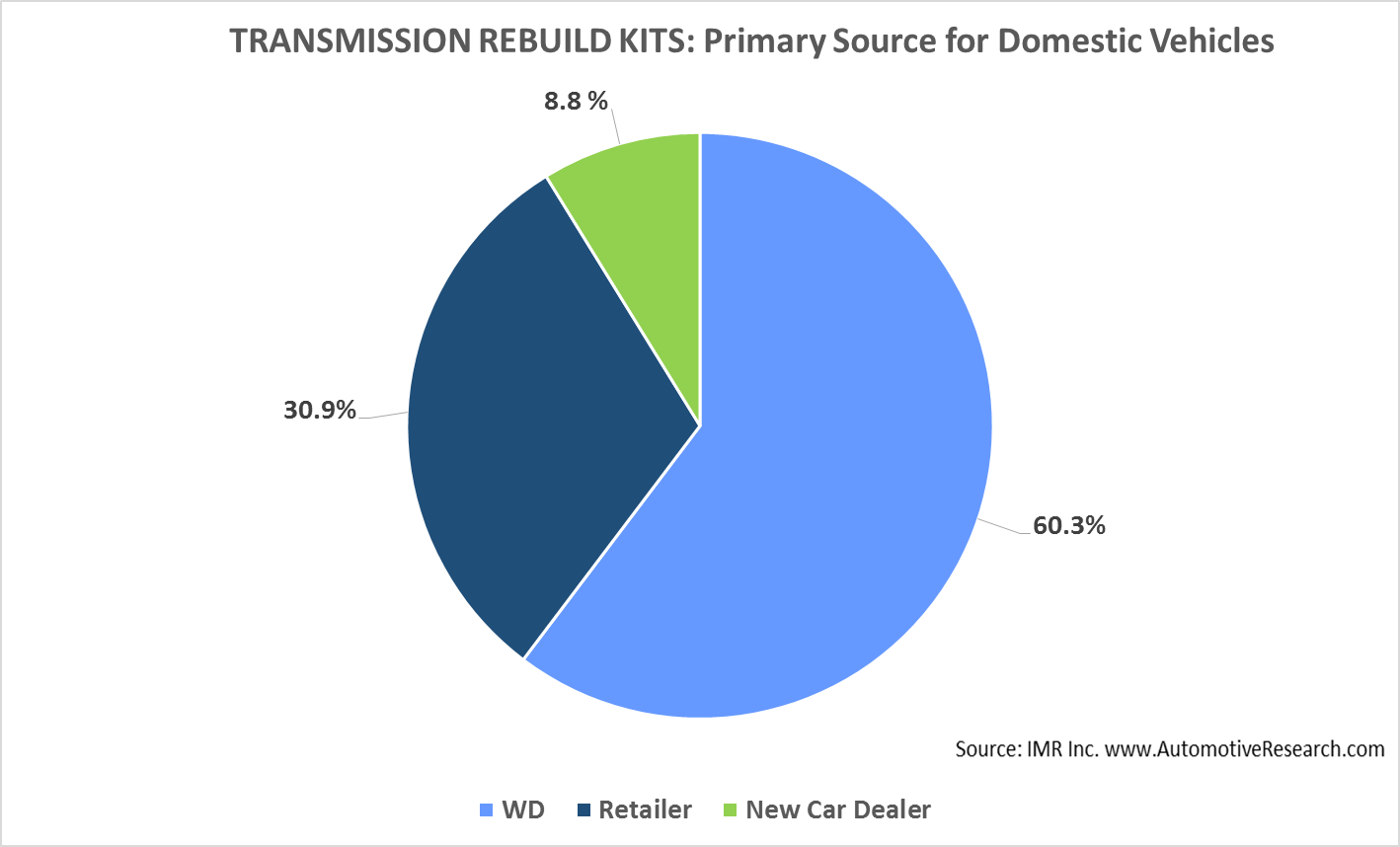 transmission rebuild kits
,
Transmissions
,
warehouse distributor
Related Insights
Contact Us