Stores Need to be Knowledgeable as DIYers Looking for Information When It Comes to Brake Jobs
IMR Inc.'s Continuing Consumer Automotive Maintenance Survey (CCAMS) shows that almost 70 percent of do-it-yourselfers surveyed either visited a parts store or called a parts store before working on their brakes. These results reinforce the importance that the store's staff be well informed on their products.
"Our research in regard to DIYers working on their own brakes shows that a vast majority are either going to the parts store or calling the parts store to find out what the stores have in stock as well as information about pricing," said Bill Thompson, president and CEO of IMR Inc. "As brake parts can be a very profitable item, it is imperative that stores train their staff properly in regard to brakes and keep them informed with the latest updates related to products and pricing. The last thing any store wants is a DIYer calling and not getting the information they request."
For over 40 years, IMR Inc. has been an industry leader in automotive research and conducts syndicated and proprietary market research studies that focus on automotive parts and services, repair shops, technicians, accessories and vehicle technology trends. To find out how IMR research can help your business, call 800-654-1079, e-mail Info@AutomotiveResearch.com or visit AutomotiveResearch.coom.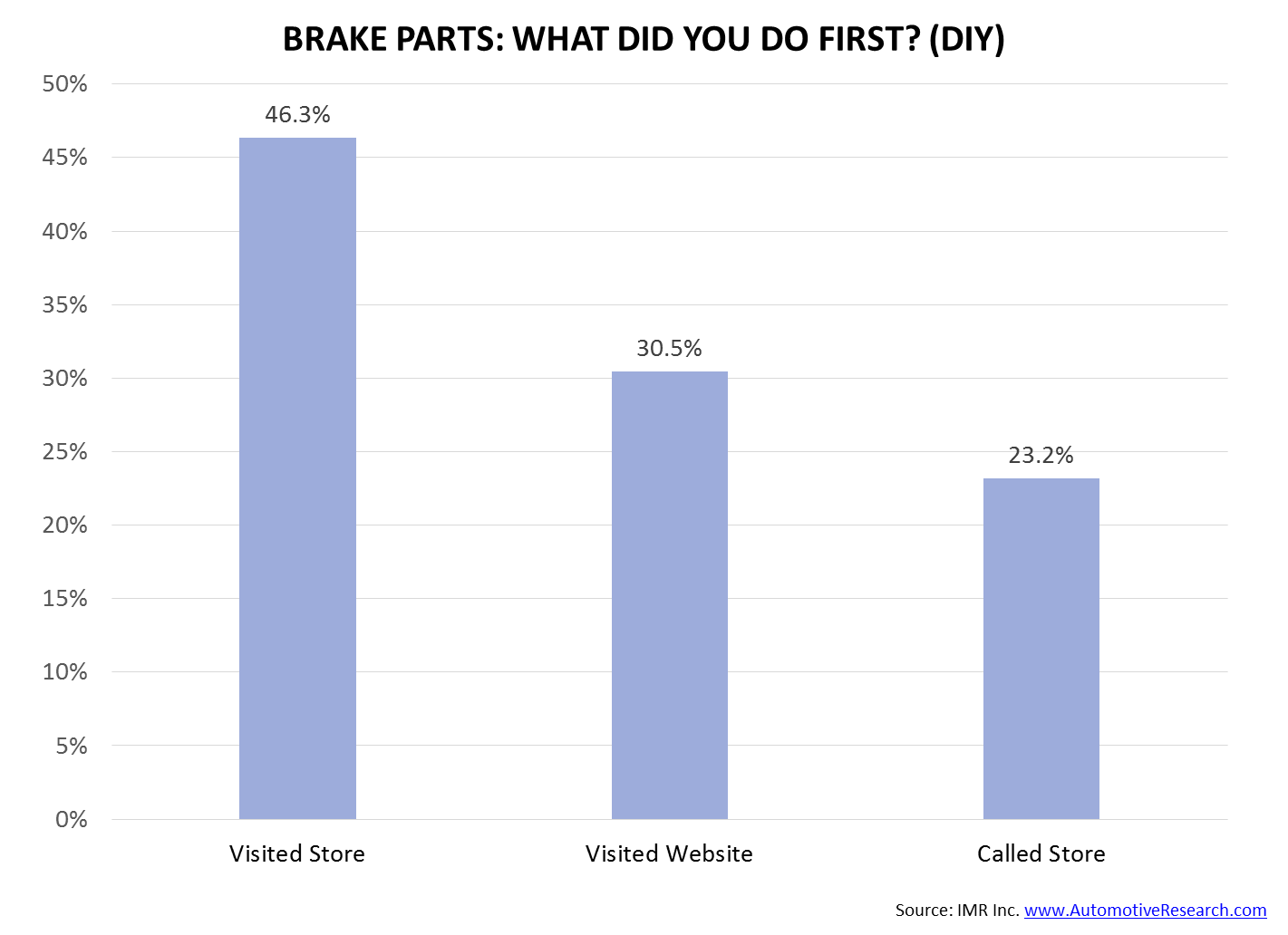 ---
Interested in automotive market research?
Call 800-654-1079 or submit a contact form to find out how IMR research can help your business.
---
If you enjoyed this article, please check out some additional posts
More Communication about Preventative Brake Maintenance May be Key to More Brake Business
Contact Us
Related Insights