Install-it-for-me at Independent Repair Shops
Consumers continue to bring parts to repair shops they've bought at retailers or online sources. While shops field these requests, some shops are more open to installing these parts than others.
Overall, the phenomena is a small portion of the market. However, shops tell us they're seeing an increase in consumers bringing parts in for installation. Read more below: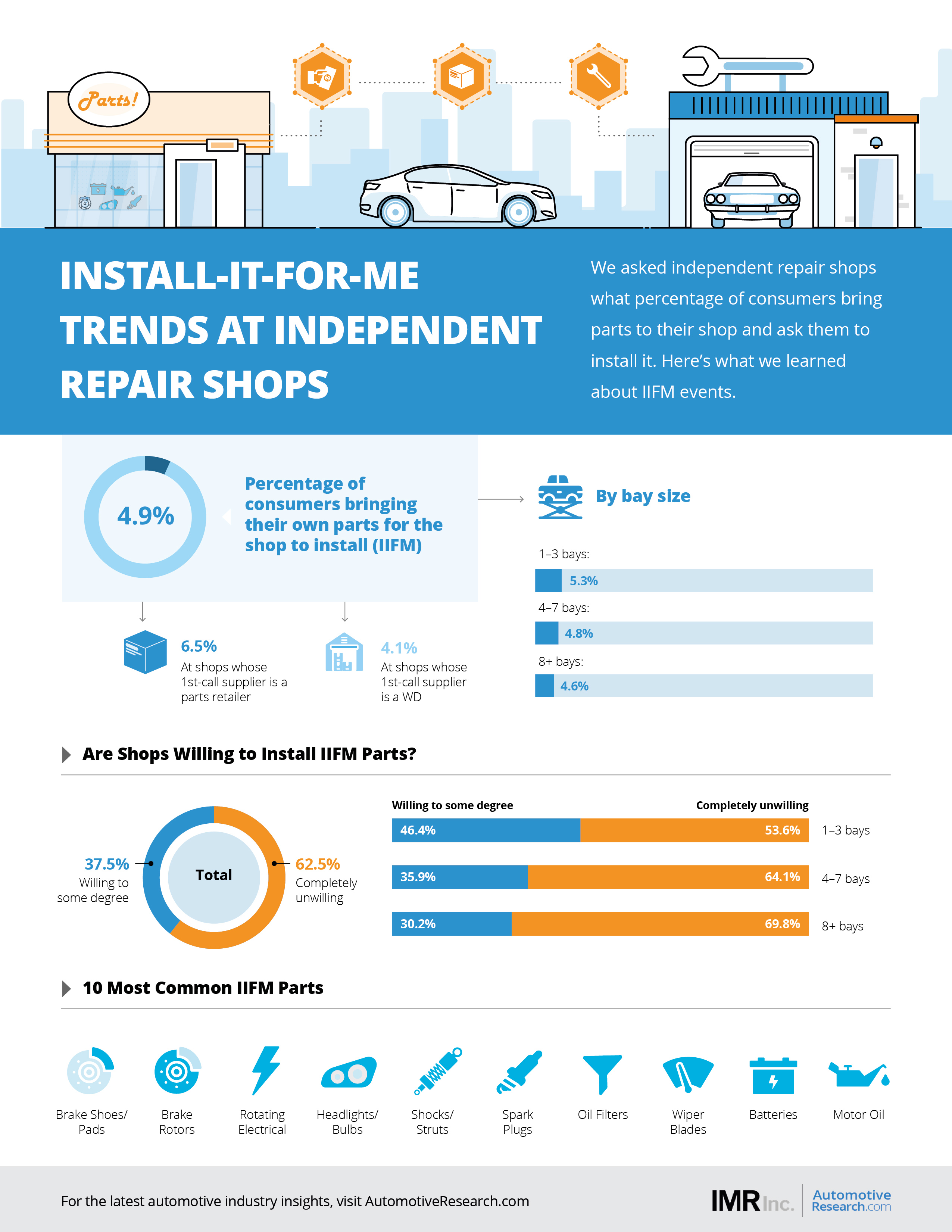 ---
Interested in automotive market research?
Call
630-654-1079
or submit a
contact form
to find out how IMR research can help your business.
---
If you enjoyed this article, please check out some additional posts
Part Delivery Times at Independent Automotive Repair Shops
Independent Auto Repair Shop Private Label/Store Brand Purchasing
Independent Auto Repair Shop's Competitor Perceptions & Differentiation
Independent Auto Repair Shop's Biggest Competitors
How Repair Shops are Investing in their Future
Electric/Hybrid Vehicle Service & Maintenance Trends
Millennial Automotive DIYers – Light Maintenance Products Consumer Profile
Repair Shop's Potential to Switch 1st Call Supplier
Consumers Delaying Vehicle Routine Maintenance
Auto parts installation
,
Automotive Consumer Behavior
,
Automotive Repair Shops
,
IIFM
,
Install-it-for-me
,
Vehicle Repair Behavior
Contact Us
Related Insights