Independent Auto Repair Shop's Biggest Competitors
We asked independent automotive repair shops who they perceive to be their biggest competitors.  Their views of their top competitors are very consistent with channel share metrics tracked by IMR.  Read on: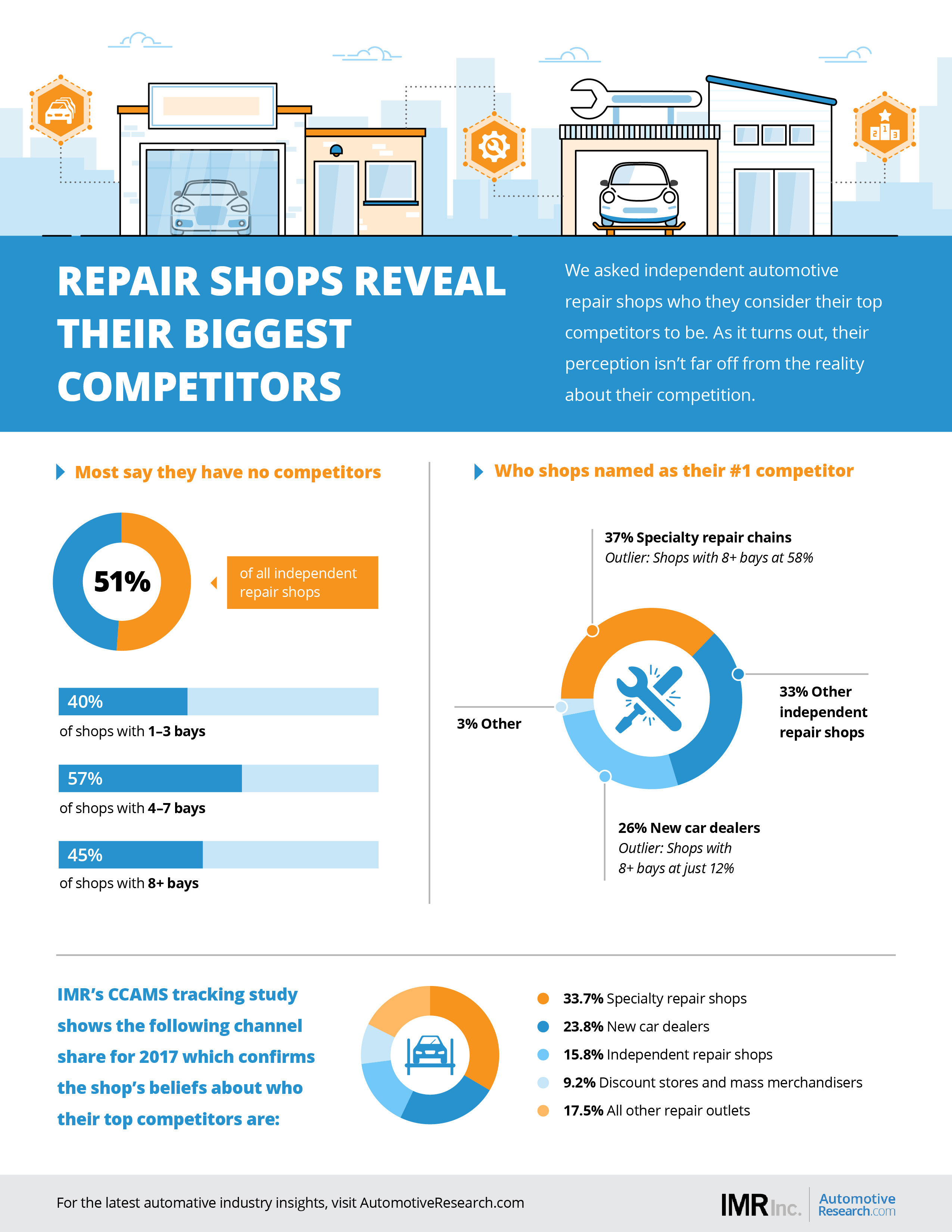 Interested in automotive market research?
Call 630-654-1079 or submit a contact form to find out how IMR research can help your business.
---
If you enjoyed this article, please check out some additional posts
How Repair Shops are Investing in their Future
Electric/Hybrid Vehicle Service & Maintenance Trends
Millennial Automotive DIYers – Light Maintenance Products Consumer Profile
Repair Shop's Potential to Switch 1st Call Supplier
Consumers Delaying Vehicle Routine Maintenance
Threats to General Repair Shop Business
eTailing in the Automotive Aftermarket
Vehicle Not Performing Well Primary Reason Both DIY and DIFM Customers Get Ignition Parts Serviced
Repair Shops Make WD First Choice for Domestic Vehicle Ignition Parts According to IMR's Repair Shop Tracking Study
aftermarket competitors
,
Automotive Research
,
DIFM
,
Independent repair shops
,
repair shop channel share
,
Repair Shop Tracking Study
Contact Us
Related Insights