Repair Shop's Potential to Switch 1st Call Supplier
Automotive parts suppliers have strong satisfaction levels, with all shops rating their experience over the past few months as good, very good or excellent. Despite these strong scores, one-third of shops are potential switchers given they have considered shopping other suppliers in the past month.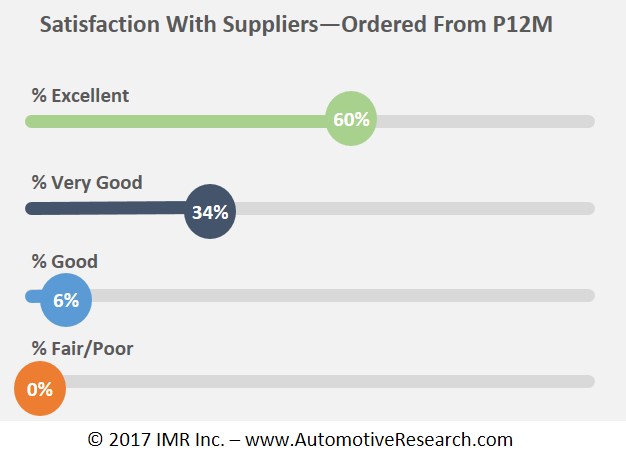 Thirty four percent of shops have considered switching their supplier(s) and when asked what a potential new supplier would need to do to win their business; price, delivery, quality and availability are the leading factors.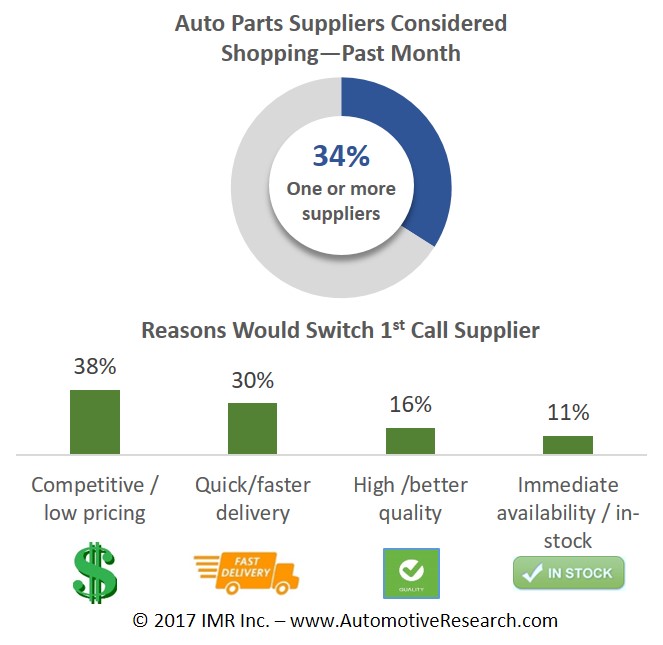 When comparing shops that have their 1st call as a WD and those shops that have a Retailer as their 1st call, what would entice them to change suppliers is similar but different in their level of importance in making the decision.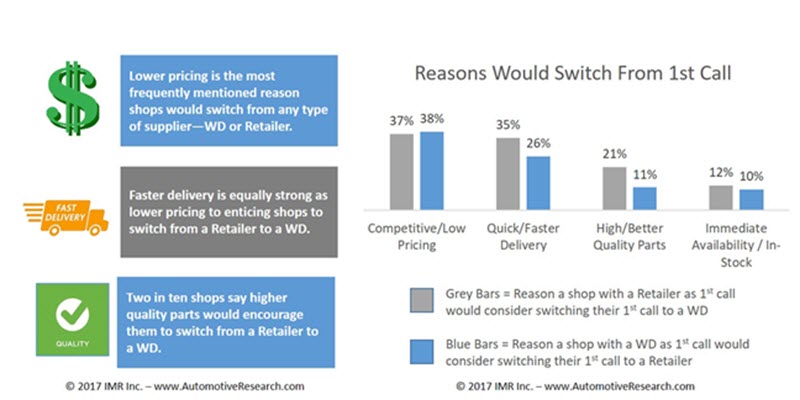 ---
Interested in automotive market research?
Call 630-654-1079 or submit a contact form to find out how IMR research can help your business.
---
If you enjoyed this article, please check out some additional posts
Consumers Delaying Vehicle Routine Maintenance
Threats to General Repair Shop Business
eTailing in the Automotive Aftermarket
Vehicle Not Performing Well Primary Reason Both DIY and DIFM Customers Get Ignition Parts Serviced
Repair Shops Make WD First Choice for Domestic Vehicle Ignition Parts According to IMR's Repair Shop Tracking Study
Almost 25 Percent of DIYers Do Some Research Before Purchasing Ignition Parts According to IMR Inc.'s CCAMS Study
Claritas' PRIZM Premier Data Now Integrated into IMR Consumer Automotive Research
1st call supplier
,
repair shop research
,
Retailer
,
shop 1st call supplier
,
switching suppliers
,
WD