CELL PHONE USAGE IN BAYS AT INDEPENDENT REPAIR SHOPS
Nearly every auto repair technician owns a cell phone (99.6%), and nearly half own a tablet or iPad (46.4%). For 57%, those personal devices end up in their working bay. Here's a closer look into how cell phones are used.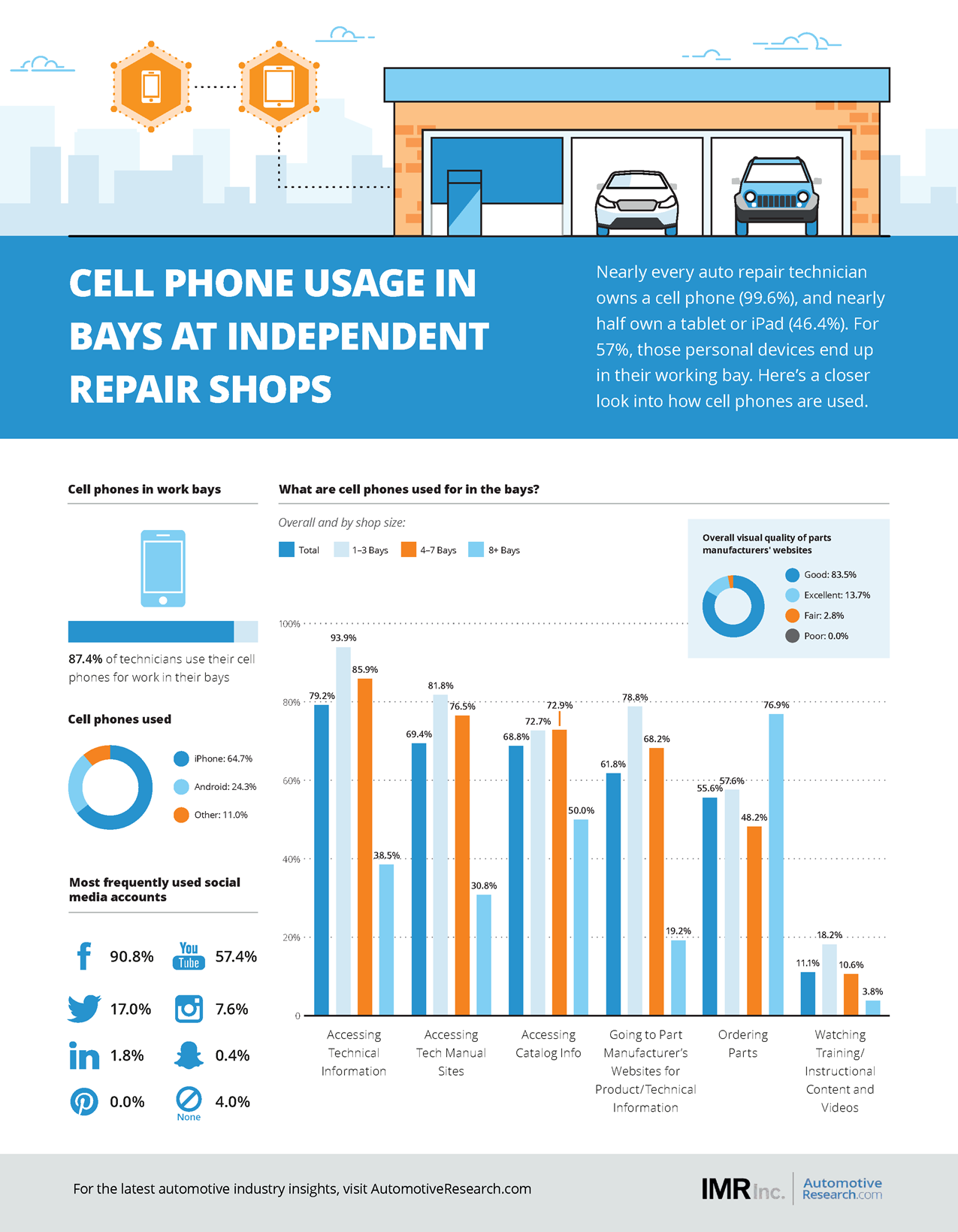 ---
Interested in automotive market research?
Call
630-654-1079
or submit a
contact form
to find out how IMR research can help your business.
---
If you enjoyed this article, please check out some additional posts
The Hispanic DIY Auto Maintenance & Repair Consumer
Consumers Delaying Vehicle Routine Maintenance
Part Delivery Times at Independent Automotive Repair Shops
Independent Auto Repair Shop Private Label/Store Brand Purchasing
Independent Auto Repair Shop's Competitor Perceptions & Differentiation
Independent Auto Repair Shop's Biggest Competitors
How Repair Shops are Investing in their Future
Electric/Hybrid Vehicle Service & Maintenance Trends
Millennial Automotive DIYers – Light Maintenance Products Consumer Profile
Repair Shop's Potential to Switch 1st Call Supplier
cell phone use in bays
,
content accessed in bays
,
Independent repair shops
,
social media used in bays
,
technicians most used social media
Contact Us
Related Insights